Tips for Event Coordinators
When promoting your event, we recommend that you add the following accessible symbol(s) to your webpage and to brochure/guide to show that your event are accessible. Download and insert these universal symbols, as applicable, on your event webpage/brochure and resize to suit: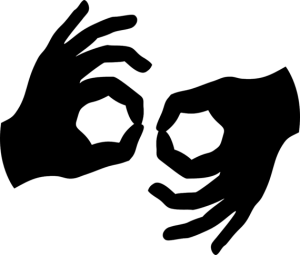 Universal symbol for Sign Language Interpretation. Identify the sign language(s) secured for your event (e.g. ASL-English and/or LSQ-French ).
Note: LSQ-French is unique to Canada (primarily in Quebec) and should not be confused with France's LSF-French.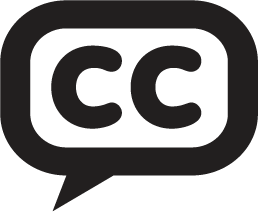 Universal symbol for Closed Captioning
Additionally, you can add tags to your event webpage such as #accessible #accessibility etc. to make it easier for your attendees to locate events that are accessible.
If you'd like to announce your event to the Deaf and Deaf-Blind community, we recommend creating a Pre-Recorded Sign Video Message based on your written script. If announcing to the hard of hearing communities, sharing your written script is fine as-is however if there's any video/audio materials, consider adding caption.
Consulting and/or assistance is available on request. Contact us at services@maplecomm.ca .